The first step when buying a home is to know your financing options and get pre approved before searching for a house. Here is the info of one of our time tested lenders.
Call him and let's get the process started.
To expedite the process, get the following documents ready. To get a pre-approval ready he needs the following:
Last 2 years of tax returns all the pages, all the schedules please include corporate/Business tax returns all the pages, all the schedules.
Last 2 years of w2's and/or 1099's.
Last 30 days of employer earning statements/pay-stubs.
Current position, start date, salary, address and business phone number to verify employment for the past 2 years Last 60 days of asset statements for: any checking, savings, investment and/or employer retirement accounts. (All the pages please, statements should have your full name and full account number).
Clear and legible copy of driver's license and social security card. Attached application completed.
Please e-mail to Georges at Galhalabi@primeres.com or fax to 305-503-6871
Here is his Full Contact Info :
Georges Al Halabi
Branch Manager | NMLS# 373780
Primary Residential Mortgage, Inc.
12940 SW 128 Street, Suite 104| Miami| Florida | 33186
Direct 786-267-2796 | Fax 305-503-6871
Email:Galhalabi@primeres.com
For any Pre-approvals visit www.goprmi.com/galhalabi and click apply now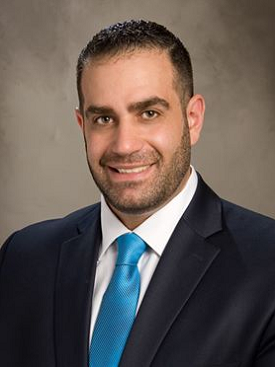 Our team wants to make sure your home purchasing experience is cool and smooth.